Curriculum Vitae
PERSONAL DETAILS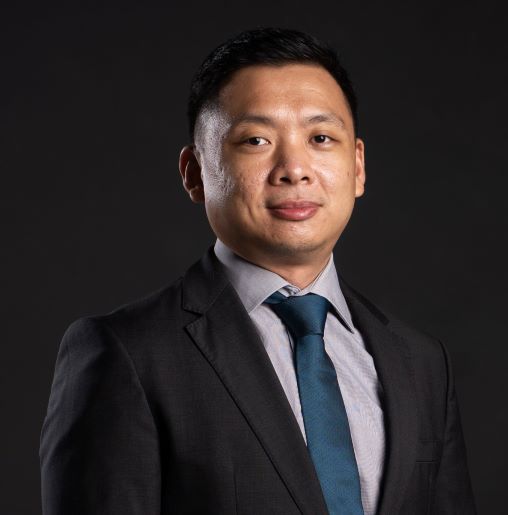 Associate Professor Dr Choo Hui Leng
Associate Professor

School of Engineering
Faculty of Innovation & Technology
BIOGRAPHY
ADMINISTRATIVE DUTIES
(Role),(Level),(Duration)
Programme Director of Mechanical Engineering, School of Computer Science and Engineering, Faculty of Innovation and Technology, Taylor's University, 01/01/2021 to present
ACADEMIC QUALIFICATION
(Qualification),(Institution)
Doctor of Philosophy, QUEEN'S UNIVERSITY OF BELFAST, United Kingdom
Master of Science in Polymer Engineering, QUEEN'S UNIVERSITY OF BELFAST, United Kingdom
Advanced Diploma in Technology, TUNKU ABDUL RAHMAN COLLEGE, Malaysia
Diploma in Technology, TUNKU ABDUL RAHMAN COLLEGE, Malaysia
PROFESSIONAL MEMBERSHIP
(Organisation),(Role),(Duration),(Level)
Institute of Materials Malaysia, Malaysia, Professional Member, 2021 to 2022 (National)
Malaysia Board of Technologists, Professional Technologist, Since 2020 (National)
Engineering Council UK, Chartered Engineer, Since 2016 (International)
Institution of Mechanical Engineers (IMechE), Member, Since 2016 (International)
The Higher Education Academy (HEA) UK, Associate Fellow, Since 2016 (International)
AREAS OF EXPERTISE
(Area)
Additive Manufacturing (additive manufacturing, 3D printing)
Polymer Processing (thermoforming, injection moulding, extrusion)
Composite Materials (polymer composites, polymer nanocomposites)
RESEARCH INTEREST
(Research Area)
Additive Manufacturing
Polymer and Polymer Composites
TEACHING
(Course Title),(Level of Study),(Institution),(Month/Year)
Project Management Fundamentals, Bachelor Degree, Taylor's University (03/2021)
Engineering Design and Project Management, Bachelor Degree, Taylor's University (03/2020)
Project Schedule, Cost and Quality Management, Bachelor Degree, Taylor's University (08/2020)
Project Communication and Stakeholder Management, Bachelor Degree, Taylor's University (08/2020)
Manufacturing Engineering, Bachelor Degree, Taylor's University (03/2018)
Managing Projects for Success, Bachelor Degree, Taylor's University (08/2018)
PUBLICATIONS
(Title of publication in APA style)
Book
Chan, H. (Ed.), Choo, H. (Ed.), Osuji, O. (Ed.), Griffin, J. (Ed.). (2018). Intellectual Property Rights and Emerging Technology. London: Routledge.
Book Chapter
Pang, M.M., Choo, H.L. & Buys, Y.F. (2020). Plastics in Food Packaging. In Reference Module in Materials Science and Materials Engineering, Elsevier.

Ong T.K., Choo H.L., Choo W.J., Koay S.C., & Pang M.M. (2020). Recycling of Polylactic Acid (PLA) Wastes from 3D Printing Laboratory. In Emamian S., Awang M., & Yusof F. (Eds.), Advances in Manufacturing Engineering. Lecture Notes in Mechanical Engineering (pp.725-732). Singapore, Singapore: Springer.
Article in Journals
Hon, H.J., Chong, P.P., Choo, H.L., Khine, P.P. (2023). A comprehensive review of Cervical Cancer Screening Devices: the pros and the cons, Asian Pacific Journal of Cancer Prevention. (SCOPUS-Indexed)

Luo, C., Choo, H.L., Sivasankaran, P.N., Ahmad, H. (2023). A review on gas diffusion layer in proton exchange membrane fuel cell: Materials and manufacturing, Proceedings of the Institution of Mechanical Engineers, Part B: Journal of Engineering Manufacture.
Chu, J.S., Koay, S.C., Chan, M.Y., Choo, H.L., Ong, T.K. (2022). Recycled plastic filament made from post‐consumer expanded polystyrene and polypropylene for fused filament fabrication, Polymer Engineering and Science. (ISI-Indexed)
Sulaiman, M.S., Manurung, Y.H.P., Chang, N., Adenan, M.S., Enseri, Q.N., Muhammad, N., Choo, H.L., Mat, M.F., Awiszus, B., Haelsig, A., Saidin, S., Busari, Y.O. (2022). Analysis on grain growth of SS316L induced by plasma cutting process using probabilistic FEM with experimental verification, The International Journal of Advanced Manufacturing Technology. 122(7-8), 2987-3005. (ISI-Indexed)
Mat, M.F., Manurung, Y.H.P., Muhammad, N., Choo, H.L., Adenan, M.S., Dizon, J.R.C., Sued, M.K., Colditz, P. (2022). Simulation and verification of grain size prediction on SS316L GMAW process, MRS Communications. 12(2), 194-200. (ISI-Indexed)
Taufek, T., Manurung, Y.H.P., Adenan, M.S., Akma, S., Choo, H.L., Louhichi, B., Bednardz, M., Aziz, I. (2022). Modelling and Simulation of Additively Manufactured Cylindrical Component using Combined Thermomechanical and Inherent Strain Method with Nelder-Mead Optimization, 3D Printing and Additive Manufacturing (ISI-Indexed)
Leong, J. J. A., Koay, S. C., Chan, M. Y., Choo, H. L., Tshai, K. Y., Ong, T. K. (2021). Composite Filament Made from Post-used Styrofoam and Corn Husk Fiber for Fuse Deposition Modeling, Journal of Natural Fibers. (ISI-Indexed)
Lee, S.H.W., Choo, H.L., Mok, S.H., Cheng, X.Y., Manurung, Y.H.P. (2021). Permeability and Mechanical Properties of Additively Manufactured Porous Maraging 300 Steel, Lasers in Manufacturing and Materials Processing. (SCOPUS-Indexed)
Lee, C., Pang, M.M., Koay, S.C., Choo, H.L., Tshai, K.Y. (2020). Talc filled polylactic‑acid biobased polymer composites: tensile, thermal and morphological properties, SN Applied Sciences. 2:354. (ISI-Indexed)
Fouladi, M.H., Namasivayam, S.N., Sekar, V., Marappan, P., Choo, H.L., Ong, T.K., Walvekar, R., Baniotopoulos, C. (2020) Pretreatment Studies and Characterization of Bio-Degradable and 3d-Printable Filaments from Coconut Waste, International Journal of Nanelectronics and Materials. (ISI-Indexed)
Ong, T.K., Tshai, K.Y., Choo, H.L., Khiew, P.S., Chung, S.L. (2020). Mechanical Performance and Biodegradability of Polyvinyl Alcohol Nanocomposite Films, Materialwissenschaft und Werkstofftechnik. 51(6), 740-749 (ISI-Indexed)
Prajadhiana, K.P., Manurung, Y.H.P., Ishak, D.P., Marcel, G., Birgit, A., Andre, H., Choo, H.L. (2019). FEM-based virtual manufacturing for deformation analysis of coupled welding-forming process, Journal of Mechanical Engineering (JMechE), SI 8(1), 20-35 (SCOPUS-Indexed)
M.C. Lee, S.C. Koay, M.Y. Chan, H.L. Choo, M.M. Pang, P.M. Chou and K.Y. Tshai, "Properties of Poly(lactic acid)/Durian Husk Fiber Biocomposites: Effects of Fiber Content and Processing Aid", Journal of Thermoplastic Composite Materials. (ISI-Indexed)
Pang, M. M., Aaron, Y., Koay, S. C., Low, J. H., Choo, H. L. Tshai, K. Y. (2019). Soil burial, hygrothermal and morphology of durian skin fiber filled polylactic acid biocomposites, Advances in Environmental Biology. 13(3), 21-25. (ERA Indexed)

Niu, J., Choo, H.L., Sun, W., Mok, S.H. (2018) Numerical study on load-bearing capabilities of beam-like lattice structures with three different unit cells, International Journal of Mechanics and Materials in Design. 14(3), 443-460. (ISI-Indexed)
Niu, J., Choo, H.L., Sun, W., Mok, S.H. (2018). Analytical solution and experimental study of effective Young's modulus of selective laser melting-fabricated lattice structure with triangular unit cells, Journal of Manufacturing Science and Engineering. (ISI-Indexed)
Koay, S.C., Fahmy, N.M.Y., Chan, M.Y., Choo, H.L., Pang, M.M., Tshai, K.Y. (2018). Wood plastic composites made from corn husk fiber and recycled polystyrene foam, Journal of Engineering Science and Technology. 13(12). (SCOPUS-Indexed)
Prajadhiana, K.P., Manurung, Y.H.P., Minggu, Z., Pengadau, F.H.S., Choo, H.L., Graf, M., Haelsig, A., Adams, T., Ishak, D.P. (2018). Fundamental analysis on substrate distortion induced by wire arc additive manufacturing using experiment and nonlinear FEM with simplified bead model, International Journal of Engineering & Technology. (SCOPUS-Indexed)
Niu, J., Choo, H.L., Sun, W., (2017). Finite element analysis and experimental study of plastic lattice structures manufactured by selective laser sintering, Proceedings of the Institution of Mechanical Engineers, Part L: Journal of Materials: Design and Applications. 231(1-2), 171-178. (ISI-Indexed)
Chan, P.H., Tshai, K.Y., Johnson, M., Choo, H.L., Li, S., Zakaria, K. (2015). Burst strength of carbon fibre reinforced polyethylene strip pipeline repair system - a numerical and experimental approach, Journal of Composite Materials. 49(6), 749-756. (SCOPUS-Indexed)
Yin, K.H., Choo, H.L., Halim, D., Rudd, C. (2013). Multi-response parameters optimisation for an energy-efficient injection moulding process via the dynamic Shainin DOE method, Key Engineering Materials. 554-557, 1669-1682. (SCOPUS-Indexed)
Martin, P.J., Choo, H.L., O'Connor, C.P.J. (2012). Measurement & modelling of slip during plug-assisted thermoforming, Key Engineering Materials. 504-506, 1105-1110. (SCOPUS-Indexed)
Martin, P.J., McCool, R., Härter, C., Choo, H.L. (2012), Measurement of polymer-to-polymer contact friction in thermoforming. Polymer Engineering & Science. 52(3), 489–498. (SCOPUS-Indexed)
Choo, H.L., Martin, P.J., Harkin-Jones, E.M.A. (2008). Measurement of heat transfer for thermoforming simulations, International Journal of Material Forming. 1(Suppl 1), 1027-1030. (SCOPUS-Indexed)
Article in Proceeding
Mohamed Nazran Nazeer, Hui Leng Choo, Yin How Wong, Hui Juen Hon, Additively Manufactured Patient Specific Cranioplasty Implants with Antibacterial Properties, 2022 (SCOPUS-Indexed)
H M Chow, S C Koay, H L Choo, M Y Chan, T K Ong, Investigating effect of compatibilizer on polymer blend filament from post-used styrofoam and polyethylene for fused deposition modelling, 2022 (SCOPUS-Indexed)
Choo, H. L., Yeong, C. H., & Wong, Y. H. (2021). UVC Light Simulation for Room Disinfection System. In MATEC Web of Conferences (Vol. 335, p. 03012). EDP Sciences. (ISI-Indexed)

Y X Koh, H L Choo, Y H Won, C H Yeong (2021), Chemically modified polystyrene co-loaded with antimicrobial agents, Journal of Physics: Conference Series (SCOPUS-Indexed)

MSM Sulaiman, SC Koay, MY Chan, HL Choo, MM Pang, TK Ong (2021) Finite Element Analysis Study on Lattice Structure Fabricated Using Corn Husk Fibre Reinforced Recycled Polystyrene Composite, MATEC Web of Conferences. (SCOPUS-Indexed)

CZJ Juarez, SC Koay, MY Chan, HL Choo, MM Pang, TK Ong (2021)Finite Element Analysis Study on Lattice Structure Fabricated Recycled Polystyrene from Post-used Styrofoam Waste, MATEC Web of Conferences (SCOPUS-Indexed)

Hooi, M.T., Phang, S.W., Yow, H.Y., David, E., Kim, N.X., Choo, H.L. (2021), FTIR spectroscopy characterization and critical comparison of poly(vinyl)alcohol and natural hydroxyapatite derived from fish bone composite for bone-scaffold, Journal of Physics: Conference Series, Vol. 2120 (SCOPUS-Indexed)
E P Yap, S C Koay, M Y Chan, H L Choo, T K Ong, K Y Tshai (2021), Recycling Polymer Blend made from Post-used Styrofoam and Polyethylene for Fuse Deposition Modelling, Journal of Physics: Conference Series, Vol. 2120 (SCOPUS-Indexed)
Tang, M.Z., Choo, H.L., Yeong, C.H., Wong, Y.H. (2021), Development of 3D-Printed Heterogeneous Tumour Phantom for Quantitative Analysis in PET/CT Imaging, MATEC Web of Conferences, Vol. 335
Ong, T. K., Choo, H. L., Lee, S. M., & Kong, K. Y. (2020). Oil Palm Wastes as Sustainable Sound Absorbing Particleboard. IOP Conference Series: Materials Science and Engineering, 815, 012010. doi: 10.1088/1757-899x/815/1/012010 (SCOPUS-Indexed)
Lee, S. H. W., Choo, H. L., Mok, S. H., Cheng, X. Y., & Manurung, Y. H. P. (2020). Fabrication of porous metallic materials by controlling the processing parameters in selective laser melting process. AIP Conference Proceedings, 2233(1). https://doi.org/10.1063/5.0001632 (SCOPUS-Indexed)
Ng, T. Y., Koay, S. C., Chan, M. Y., Choo, H. L., & Ong, T. K. (2020). Preparation and characterisation of 3D printer filament from post-used styrofoam. AIP Conference Proceedings, 2233(1). https://doi.org/10.1063/5.0001340 (SCOPUS-Indexed)
Khogalia, E. H., Choo, H. L., & Yap, W. H. (2020). Performance of triply periodic minimal surface lattice structures under compressive loading for tissue engineering applications. AIP Conference Proceedings, 2233(1). https://doi.org/10.1063/5.0001631 (SCOPUS-Indexed)
Nadarajan, V., Phang, S. W., & Choo, H. L. (2020). Fabrication of 3D-printed bone scaffold of natural hydroxyapatite from fish bones in polylactic acid composite. AIP Conference Proceedings, 2233(1). https://doi.org/10.1063/5.0001497 (SCOPUS-Indexed)
Keval P Prajadhiama, Yupiter HP Manurung, Zaidi Minggu, Fetisia HS Pengadau, Marcel Graf, Andre Haelsig, Tom-Eric Adams and Hui Leng Choo, "Development of Bead Modelling for Distortion Analysis Induced by Wire Arc Additive Manufacturing using FEM and Experiment", MATEC Web of Conferences, Volume 269, 2019. (SCOPUS-Indexed)
RESEARCH PROJECT
(Project title),(Role),(Duration),(Level)
Heat Source Modelling and Grain Size Algorithm for Directed Energy Deposition Additive Manufacturing on Thick Wall Structure , Project Leader, 2021 to 2024 (National)
Multi-use Illuminated Cervical Sampling Device (PapLight Pro) and Artificial Intelligence-driven Pap Smear Image Analysis, Co-researcher, 2019 to 2022 (National)
Preparation and characterisation of polyvinyl alcohol with natural hydroxyapatite from fish bone as biocomposite nanomaterial, Co-researcher, 2018 to 2020 (Taylor's University)
Fabrication of Porous Metallic Materials by Controlling the Processing Parameters in Selective Laser Melting Process, Project Leader, 2018 to 2020 (Taylor's University)
EVALUATION ACTIVITIES
(Activity),(Duration),(Category)
PhD - DEVELOPMENT OF HYDROXYAPATITE ZIRCONIA COMPOSITE FOR BIOMEDICAL APPLICATION,&nbsp2021 to 2023 (Thesis)
MSc - A STUDY ON THE CONTROLLED-RELEASE FERTILIZER OF POTASSIUM CHLORIDE ENCAPSULATED IN STARCH-ALGINATE MATRIC,&nbsp2021 to 2022 (Thesis)
MSc - Comparative Analysis of Sodium Hydroxide, Silane and Acetylation Treated Luffa Cylindrica Enforced Polylactic Acid Bio-Composites,&nbsp2021 to 2021 (Thesis)
PhD - MECHANICAL PROPERTIES AND LOW TEMPERATURE DEGRADATION BEHAVIOUR OF ALUMINA ZIRCONIA CERAMIC COMPOSITE,&nbsp2021 to 2023 (Thesis)
PhD - Enhancement of Mechanical and Acoustical Properties of 3D-Printed Oil Palm Empty Fruit Bunch Fiber Composite,&nbsp2019 to 2021 (Thesis)
MSc - An Experimental Investigation of A Liquid Suction Line Heat Exchanger to Optimise the Coefficient of Performance of Vapour Compression Cycle,&nbsp2017 to 2018 (Thesis)
SUPERVISION
(Title of Thesis),(Name of Candidates),(Academic Level),(Role)
NUR FARIHAH ABDUL MALEK (Co-supervisor (Internal))
ANANTHAN A/L SOOSAI (Main Supervisor)
SURESH A/L MUNIANDY (Main Supervisor)
HON HUI JUEN (Main Supervisor)
WU BO (Main Supervisor)
LUO CHUANXU (Main Supervisor)
NORIDZWAN BIN NORDIN (Main Supervisor)
ZHENG HONGZE (Main Supervisor)
MARYAM BAHAAELDIN MOHAMED HASSAN (Main Supervisor)
CHIN ZHEN FENG (Main Supervisor)
PRESENTATION
(Title),(Event),(Date Presented),(Organiser),(Level)
Finite element analysis and experimental study of plastic lattice structures manufactured by selective laser sintering, 1st International Conference on Materials Design and Applications, 30/06/2016 to 01/07/2016, University of Porto (FEUP), Faculty of Engineering&nbsp(International)
Introduction to Additive Manufacturing, 1st International Health and Medical Sciences Conference 2019, 08/03/2019 to 09/03/2019, Taylor's University&nbsp(International)
Introduction to Additive Manufacturing, 18th Asia-Oceania Congress of Medical Physics (AOCMP) & 16th South-East Asia Congress of Medical Physics (SEACOMP), 11/11/2018 to 14/11/2018, Asia-Oceania Federation of Organizations for Medical Physics South-East Asia Federation of Organizations for Medical Physics Medical Physics Division, Malaysian Institute of Physics&nbsp(International)
INTELLECTUAL PROPERTY RIGHT (IPR)
(Product Name),(Type),(Level)
MULTI-TOOLS ILLUMINATED CERVICAL SAMPLING DEVICE, Patent (National)
AWARDS AND STEWARDSHIP
(Name of Award/Stewardship),(Award Category),(Awarding Institution),(Year Awarded),(Type of Award)
RITEC 2021, Exhibition/Invention, Universiti Tun Hussein Onn (UTHM), 2021 (Silver Award)
4th Advanced Innovation & Engineering Exhibition (AiNEX 2021), Exhibition/Invention, Universiti Malaysia Pahang (UMP), 2021 (Bronze Medal)
10th International Conference on Isotopes 2020, Conference, Malaysian Nuclear Agency (Nuclear Malaysia), 2020 (Best Poster Award)
International Innovation Invention Creation Exhibition (IIICE) 2019, Exhibition/Invention, Universiti Teknologi Mara (UITM), 2019 (Gold Award)
CONTRIBUTION TO SOCIETY
(Contribution to Society),(Duration),(Level)
Covid-19 Face Shield and Mask Strap for Frontliners, 23/03/2020 to 30/06/2020 (National)