Curriculum Vitae
PERSONAL DETAILS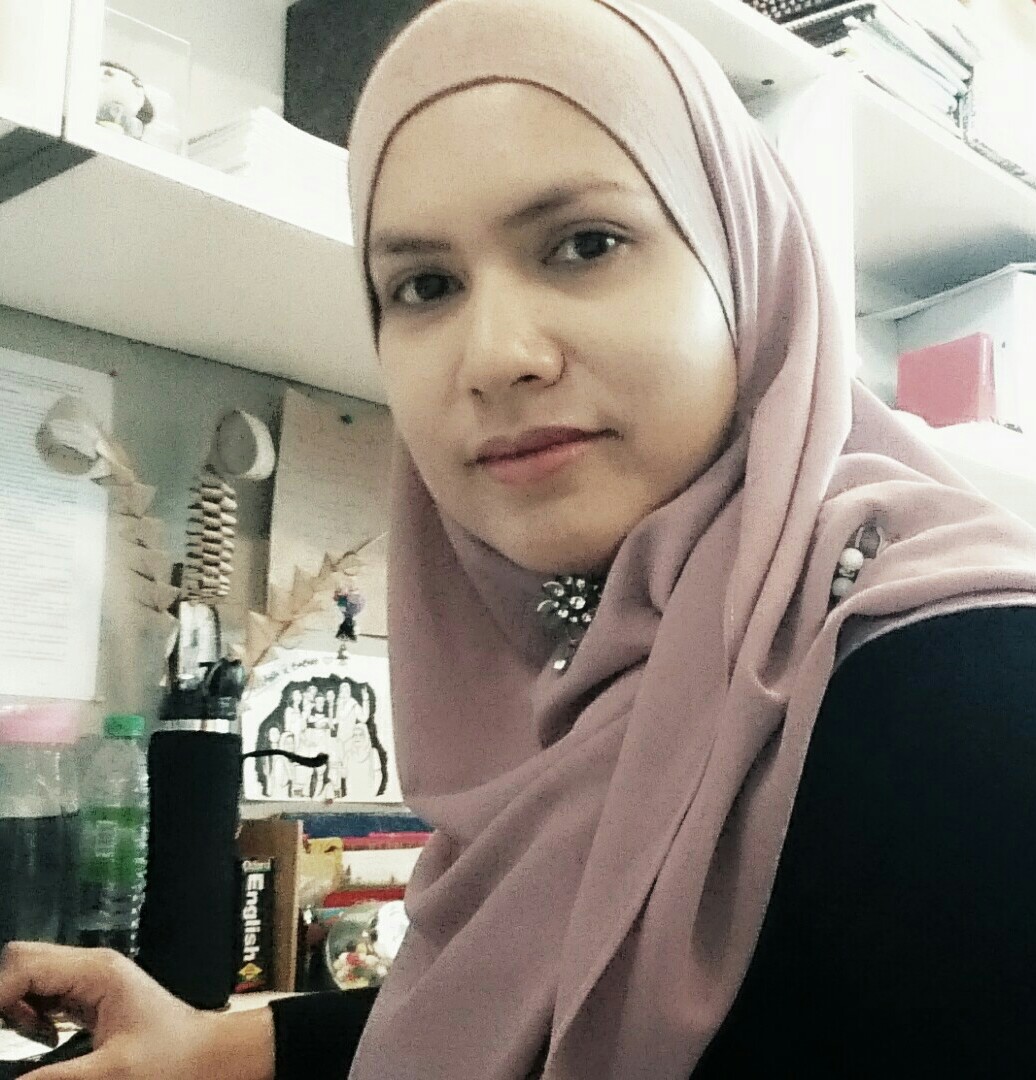 Ms. Aidatul Aida Bt Ahmad Kushairi
Lecturer

School of Arch,Buildg.&Design
Faculty of Innovation & Technology
+60 3 5629 5260
BIOGRAPHY
Accomplished educator with demonstrated ability to teach, motivate, and direct students while maintaining high interest and achievement. Articulate communicator able to effectively interact with diverse populations of students at a variety of academic levels. Consistently maintain excellent relations with students, parents, faculty and administrators. Self-motivated with strong planning, organizational and leadership.
Develop interest in sustainable design and achieved in Master level in architectural line research on human comfort in interior space.
ADMINISTRATIVE DUTIES
(Role),(Level),(Duration)
Lecturer I, Faculty of Built Environment, Eng., Tech. & Design, 01/08/2016 to present
ACADEMIC QUALIFICATION
(Qualification),(Institution)
Master of Science in Architecture, UNIVERSITI MALAYA, Malaysia
Bachelor in Interior Architecture, UNIVERSITI TEKNOLOGI MARA (UITM), Malaysia
Diploma in Interior Design, INSTITUT TEKNOLOGI MARA, Malaysia
PROFESSIONAL MEMBERSHIP
(Organisation),(Role),(Duration),(Level)
Malaysian Institute of Interior Designers (MIID), Corporate Member, Since 2011 (National)
AREAS OF EXPERTISE
(Area)
Sustainable Design in Interior Space (Sustainable Design, Environmental Quality Perception)
PUBLICATIONS
(Title of publication in APA style)
Article in Journals
Articles in Magazines
Kushairi, A. (2019). Defining Comfort in Spaces: Does a Singular Vote Count?
Other Publications
Kushairi, A. (2019). Indoor Environmental Design (IED): Human Comfort in Hospital Ward - Kreatifbeats
Kushairi, A. (2019). Gaya: Material Upcycling as a Sustainable Approach in Design - Kreatifbeats
Kushairi, A. (2018). Garis Arca: A Sculpture Designed By Students For A Competition, Article of Design Education. - Kreatifbeats
PRESENTATION
(Title),(Event),(Date Presented),(Organiser),(Level)
A STUDY OF HUMAN COMFORT PERCEPTION IN GENERAL WARDS FOR HOSPITAL KUALA LUMPUR (HKL), 7th Asean Post Graduate Seminar in Built Environment (APGS) 2013, 05/12/2013 to 05/12/2013, Faculty of Built Environment, University Malaya&nbsp(National)
COURSE ATTENDED
(Course Title),(Course Mode),(Date/Duration),(Level)
Seminar on Malaysian Higher Education 4.0: Enabling Learning Beyond Boundaries , Research, 16/08/2018 to 16/08/2018 (National)
Datum Kuala Lumpur Architecture Festival 2018 , Research, 06/07/2018 to 07/07/2018 (Private/Industrial Sector)
MIID REKA Session 30 , Research, 28/06/2018 to 28/06/2018 (Private/Industrial Sector)
Managing Group Work among Students , Non research, 19/03/2018 to 19/03/2018 (University)
Asia Young Designer Award: You For Tomorrow; Future Living, As Envisioned Today , Research, 16/03/2018 to 16/03/2018 (University)
Teaching Design Practice with Project-Based Learning, Research, 12/03/2018 to 13/03/2018 (University)
MIFF 2018 - Industry Seminar Series, Research, 09/03/2018 to 09/03/2018 (Private/Industrial Sector)
REKA Conference 2017, Research, 21/10/2017 to 21/10/2017 (International)
MIID REKA Sessions 26, Research, 17/08/2017 to 17/08/2017 (Private/Industrial Sector)
First Step into the Research World, Research, 20/06/2017 to 20/06/2017
Introduction to Quantitative Research, Research, 18/05/2017 to 18/05/2017
[IP/UTLP]Student Transition and Success, Research, 16/05/2017 to 16/05/2017
[IP/UTLP]Teaching & Learning Support@Intellect&Library Info Exploration (Online), Research, 26/04/2017 to 26/04/2017
[IP/UTLP]TEG & University Induction (Online), Research, 25/04/2017 to 25/04/2017
The Great TIMeS is Now, Research, 18/04/2017 to 18/04/2017
The Mindful Teacher: Emotional Intelligence & Leadership, Research, 17/03/2017 to 17/03/2017
Printmaking Workshop (TDS only), Research, 08/03/2017 to 15/03/2017
[IP/UTLP]Taylor's Teaching and Learning Framework, Research, 23/02/2017 to 23/02/2017